UW volunteers to staff dental clinic Oct. 7 in Skagit County
Dentistry and MEDEX physician-assistant students work in concert for uninsured people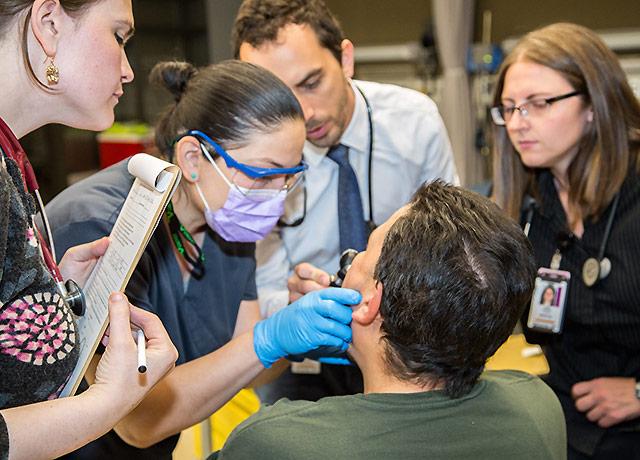 [Update 8:25 a.m. Oct. 3 to clarify that dental services will be provided only to current patients of the Safe Harbor Free Clinic of Stanwood.]
Dental services and general health screenings will be available for uninsured Skagit Valley residents on Saturday, October 7, in Mount Vernon, Washington. The event will take place from 8 a.m. to 3 p.m. at the Northwest Career and Technical Academy on the campus of Skagit Valley Community College (map).
Services will be provided to registered patients of the Safe Harbor Clinic.
Volunteers from the University of Washington's School of Dentistry and MEDEX Northwest physician assistant-training program will join Medical Teams International to do basic health screenings, dental exams, preventive care, x-rays, filings, and oral surgery. The healthcare occurs in partnership with the Safe Harbor Free Clinic of Stanwood, which refers patients to the dental clinic and provides follow-up care.
Additional free dental clinics are scheduled for November 18 and December 16 and, in 2018, January 20, February 17, March 19 and April 21.
UW Dentistry students started this community program in 2014, and MEDEX students and faculty joined in 2016 to provide medical evaluation services. The program enables dentistry and physician-assistant students, who are often siloed in their training, to work side-by-side to care for people in need. Watch related video and read a comprehensive story about the Mt. Vernon Free Dental Clinic.