UW Medicine becomes title sponsor of Seattle Marathon
The partnership expands for an event that began in 1970 and this year will draw thousands of participants on Sunday, Nov. 26.
Media Contact: Susan Gregg - 206-390-3226, sghanson@uw.edu

---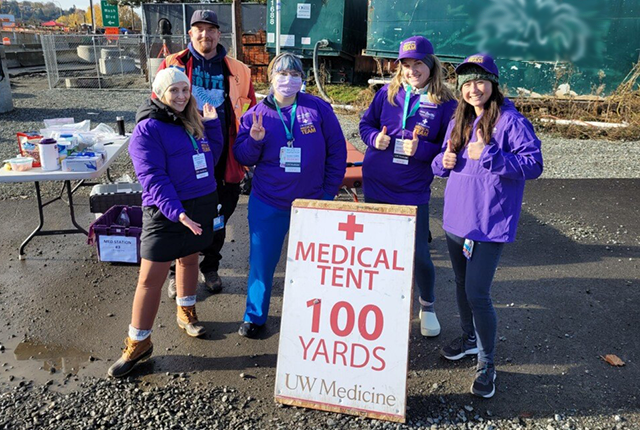 UW Medicine and the Seattle Marathon Association announced today that UW Medicine will become the title sponsor of the Seattle Marathon under a five-year agreement through 2027.
"We are excited to see our relationship with the Seattle Marathon expanding," said Dr. Tim Dellit, interim CEO of UW Medicine. "We're both committed to improving the health of the public and I'm pleased we can continue that mission together."
The Marathon and UW Medicine have always been closely related. The race began in 1970 when a group of passionate runners at the University of Washington decided to start their own marathon. Fewer than 40 runners participated that first year. This November, thousands will participate in the Marathon, the Half Marathon and the Kids Marathon events.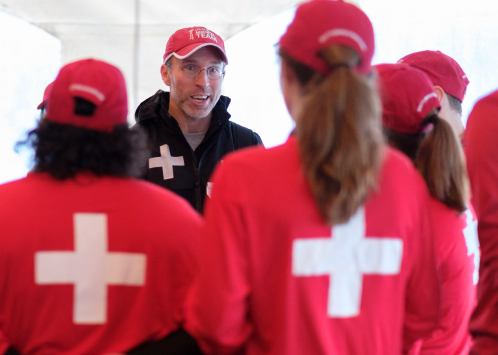 "We are thrilled that our partnership has grown and UW Medicine has taken on the role as the title sponsor of the Seattle Marathon," said Race Director Louise Long. "This partnership presents a great way for us to accelerate our engagement within the Seattle area and across the Pacific Northwest as we raise awareness about the sport of running and wellness. Together we will champion the benefits of a lifetime of running in individuals of all ages and abilities. I look forward to seeing what we can accomplish in the years to come."
UW Medicine medical team members include physicians, nurses, physician assistants, physical and occupational therapists, medical assistants and techs, students in these fields and administrative staff. Some staff aid stations along the route, while others operate a larger medical tent at the start-finish line. Volunteers also are stationed along the course, with some riding bikes to respond to runners' needs more quickly.
"We provide on-the-spot medical care to the runners, including emergency response," said Dr. Mark Harrast, a UW Medicine sports medicine physician, who has been the event's medical director for 15 years. "This is such an outstanding community event, whose core goal is promoting exercise and wellness."
As the marathon has grown, so have the services that UW Medicine provides. Harrast set the goal to scale up the effort to a world-class level about a decade ago. Today, the UW Medicine team offers a level of care similar to that seen at events such as the New York and Boston marathons.
The Seattle event has grown into one of the largest combined marathon/half marathon runs in the Pacific Northwest. The Seattle Marathon Association added the Seattle Kids Marathon in 1999. The program allows school-age children to run a full marathon one mile at time.