New program focuses on surgical care of fetuses
Two new surgeons will enhance capabilities at Seattle Children's and UW Medical Center.
Media Contact: Tina Mankowski, ochs@uw.edu, 206.949.1983

---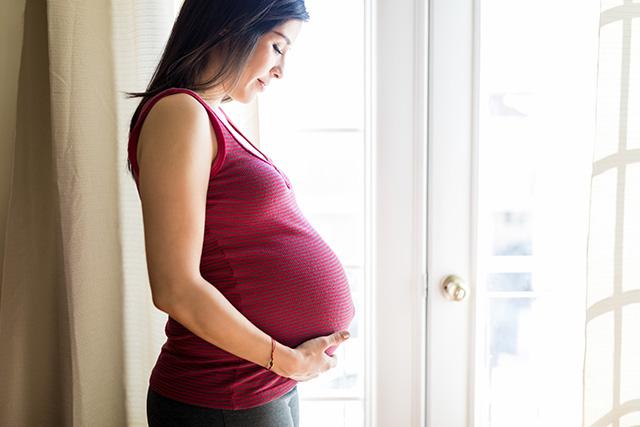 Seattle Children's and UW Medicine today announced a new program to provide the next generation of fetal care for families around the Northwest and beyond. The two hospitals will offer the only fetal intervention and surgery program in the Pacific Northwest. This care will be provided at Seattle Children's Fetal Care and Treatment Center and UW Medical Center – Montlake through the Maternal and Fetal Medicine program.
Two new fetal surgeons, Drs. Martin Walker and Bettina Paek, joined Seattle Children's and UW Medicine in October to lead the Maternal Fetal Intervention and Surgery Program as co-directors with Dr. Rebecca Stark, a Seattle Children's surgeon. Walker and Paek have collaborated for 15 years. Together they bring more than two decades of experience and some of the nation's top outcomes in providing care for families involving a wide range of conditions.
"I am thrilled that Drs. Walker and Paek have joined our team. They bring with them expert skill in fetal procedures and provide an outstanding complement to our multidisciplinary team of pediatric and maternal specialists," said Dr. Mark Lewin, medical director, Fetal Care and Treatment Center at Seattle Children's. He is also the chief of the Division of Cardiology, Department of Pediatrics, at the UW School of Medicine, and co-director of the Heart Center at Seattle Children's.
"The addition of these two surgeons to our program adds another level of care for our patients," said Dr. Edith Cheng, chief of the Division of Maternal Fetal Medicine. "We have always offered a broad spectrum of specialized services to high-risk mothers and their fetuses. Now through this relationship with Seattle Children's, we can expand our care to offer this level of specialized surgical intervention." Cheng is vice chair of Obstetrics, Prenatal Diagnosis and Genetics, and Outreach in the Department of Obstetrics and Gynecology at the UW School of Medicine. In addition, she has been the medical director for the perinatal genetics and maternal fetal medicine program at Seattle Children's.
For 30 years, Walker has been involved in maternal fetal medicine, including positions at University of California San Diego and British Columbia Women's Hospital.
"It is a privilege to be able to offer hope to families when they discover frightening complications with their pregnancies," said Walker. "I am humbled by the trust that parents place in me. The move to Seattle Children's and UW Medicine will allow our fantastic team to offer so much more to families in the region."
Paek comes to UW Medicine from Evergreen Hospital's Women and Children's Services. She has practiced in maternal fetal medicine for more than 20 years after training at the UW School of Medicine, Division of Maternal Fetal Medicine and University of California San Francisco's Fetal Treatment Center for Fetal Surgery
"We want families to feel heard, supported and cared for from the time they first call us. The collaboration with Seattle Children's and UW Medicine's talented physicians will allow us to add advanced surgeries and to train the next generation of maternal fetal surgeons," said Paek.
The Fetal Care and Treatment Center is located at Springbrook Professional building, a block from Seattle Children's Hospital campus, and is fully equipped for diagnostic and therapeutic procedures.
Procedures, such as fetoscopic surgery, laser procedures and bipolar cord coagulation, are performed at UW Medical Center-Montlake. Seattle Children's provides the most comprehensive pediatric medical and surgical experts in the region for infants and children and was the first hospital in Washington state to be designated a Level IV Neonatal Intensive Care Unit (NICU), the highest designation possible,
The obstetrics unit at UW Medical Center – Montlake was ranked the 2nd - 3rd most acute unit among 122 academic medical centers in 2017-2019. The unit has fellowship-trained obstetrical anesthesiologists, a Level IV neonatal intensive care unit, specialized care for multiple births and premature babies, a dedicated diabetes, hypertension and multiple gestation program for pregnant women and embedded mid-wives to offer a supportive birthing experience for women with high-risk pregnancies.
The Maternal and Fetal Medicine program supports the Washington state obstetrical communities through collaborations with Valley Medical Center and outreach clinics in Arlington and Yakima which provide families with high level fetal imaging and in person or telemedicine consultations and 24/7 medical consultations by phone with community physicians.
For more information about Seattle Children's, visit seattlechildrens.org or follow on Twitter @seattlechildren, Facebook, Instagram or the On the Pulse blog.
For information about UW Medicine, see www.uwmedicine.org, and for UW Medical Center - Montlake, see UW Medical Center – Montlake | UW Medicine