Young adults' vaccine hesitancy thwarts 70% threshold goal
There are ways to break through the skepticism, says a UW Medicine general internist.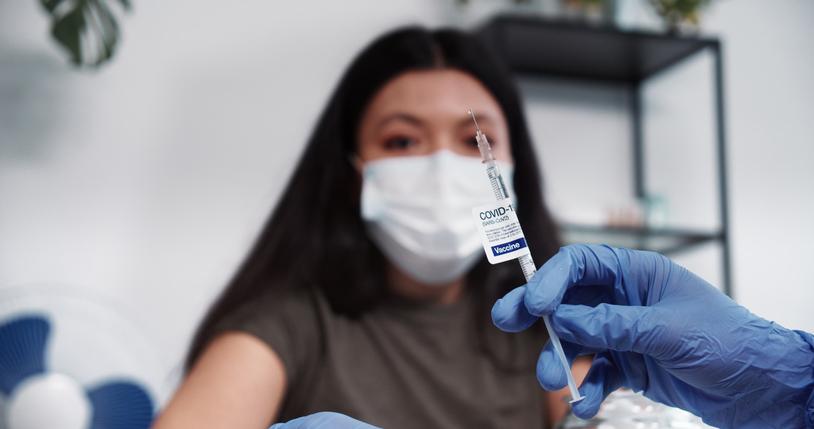 Sunday marked a day of celebration across the United States, but a planned milestone in the fight against COVID-19 – reaching the 70% vaccination threshold among adults – did not occur.
Hesitancy among the country's youngest adults is a primary reason.
Data from the Centers for Disease Control and Prevention shows adults ages 18-24 are among the groups with the lowest reported vaccination coverage throughout the United States. As of today, 38.3% of this demographic has been vaccinated, according to the CDC.
This "movable middle" of young adults can still be swayed, one friendly reassurance at a time, according to UW School of Medicine associate professor Dr. Joshua Liao. Casual conversations, he said, could be the force that brightens the country's vaccination rate this month.
"I think nudging people towards what we think are good health decisions is really important," said Liao. "A very simple first step is to simply share your experience."
Download video soundbites with Dr Joshua Liao.
Liao thinks the low numbers of vaccinations in this age range may reflect young adults having the false sense that the worst of the pandemic is over and community immunity achieved so far is sufficient to keep COVID-19 at bay. Or they may simply interpret their young age as protection enough.
"Compared to older individuals, younger ones in general tend to be healthier, have less chronic conditions and have more robust immune systems," Liao said. "So in a sense, they are thinking ... 'If I get it, I'll be OK – it won't be severe and I won't have long term complications from it.' "
He inferred that members of the demographic are less concerned about long COVID, in which disease effects linger for months or longer, and the Delta variant, which is hitting unvaccinated people particularly hard now.
"Young people do get Covid and, given where we are with the pandemic, we see a shift towards young people getting it, and some of those are severe cases," he said.
Evidence from other vaccine studies suggests that friends, colleagues and primary-care providers could be trusted sources of information for young adults. If you have received a vaccine, he said, sharing that experience can be an impactful first step to reducing someone else's fear or ambivalence.
Making vaccine access easy is a great idea, too, though lotteries and giveaways are unlikely to have much influence on this demographic, Liao said. In a recent article in Forbes, said lotteries may "ultimately be counterproductive" because "they prompt behavior without addressing underlying motivations."
"Even if they prompt Americans to get vaccinated now, cash prizes do not change beliefs, intentions, mistrust, inadequate health care access, and other non-financial issues that created barriers in the first place," he said.
Downloadable media resources:
– Barbara Clements, bac60@uw.edu, 253.740.5043