Therapy project benefiting Wash. patients with psychosis
Inpatient-outpatient cognitive behavioral therapy pilot prioritizes people who have been involuntarily committed.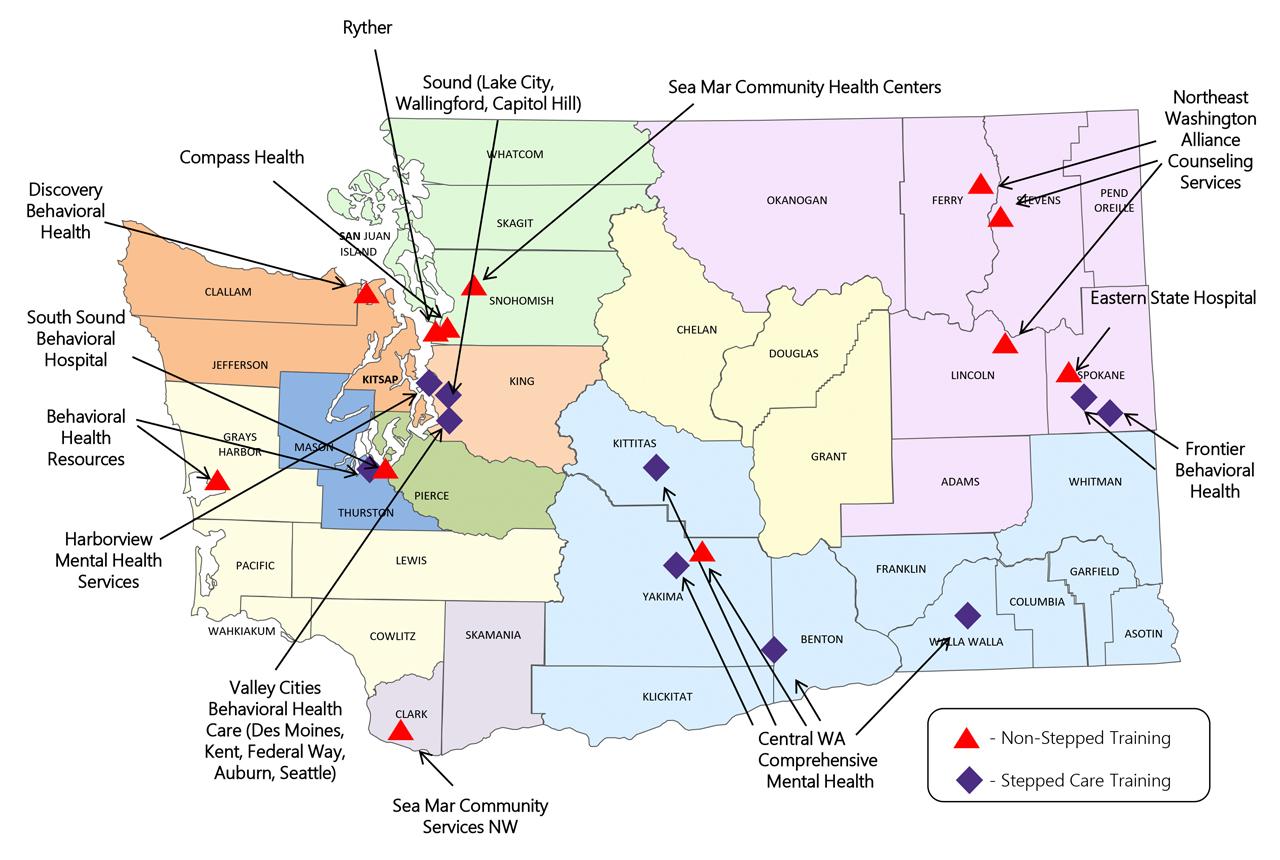 A team at the University of Washington School of Medicine is working to make cognitive behavioral therapy (CBT) for psychosis accessible throughout Washington state.
Psychosis is a symptom of disconnection with reality, and can also involve delusions, hallucinations and disorganized thoughts and speech. Psychosis can arise from mental health conditions of schizophrenia, schizoaffective disorder and bipolar disorder, as well as from factors such as traumatic brain injuries and severe stress. Approximately 3% of people will experience psychosis during their lives, a 2007 study suggested.
More than 50 randomized clinical trials conducted over the last 30 years have indicated that CBT is an effective therapy for psychosis, delusions and hallucinations. It has been shown to reduce the length of hospitalizations and to help maintain gains made in therapy.
In 2022, the UW Center for Mental Health, Policy and the Law, in collaboration with the UW SPIRIT Lab, launched a CBT Care Pathway pilot project in Washington. In this approach, patients receive CBT while hospitalized as well as after discharge, ensuring continuity of care. The project is among the first state-funded efforts to provide CBT to patients with serious mental illness throughout their transition from inpatient to outpatient care.
Although the CBT Care Pathway is appropriate for any person who receives inpatient care for a serious mental illness, the project prioritizes individuals who are involuntarily committed for 90 or 180 days.
"Anytime someone is involuntarily hospitalized, it is even more important that we are providing the highest quality care to those patients so that we can expedite their discharge and reinstate their civil liberties," explained Sarah Kopelovich, associate professor of psychiatry and behavioral sciences.
South Sound Behavioral Hospital was one of the early adopters of this model, receiving training from UW Medicine trainers and implementing CBT for psychosis-focused groups in spring 2022. Hospital staff have been impressed with how the program has supported their patients' recovery.
"At first, I was skeptical that cognitive behavioral therapy would resonate with individuals with long-term schizophrenia, schizoaffective disorder and bipolar disorder," said Timothy Miller, program director at South Sound Behavioral Hospital. "But it is one of the best treatment programs that I've seen in my thirty-some years. It has worked with these long-term populations, when very little does."
Written by Celena Adler. Read the original, longer version of this article.