Study builds parents' coping skills for child's cancer
One-on-one teaching sessions improved resilience and encouraged personal growth in families' times of trauma.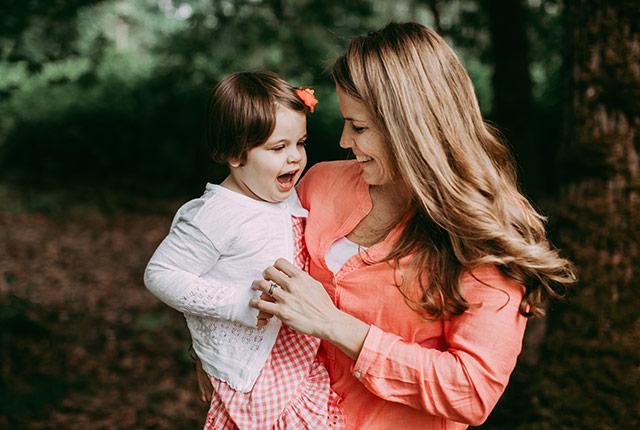 In 2016, 2-year-old Teagan Fettig was diagnosed with a brain tumor at Seattle Children's hospital. As she began chemotherapy and radiation treatment, Teagan's parents were confronted with the uncertainty of whether they would see their youngest child grow up. They mourned the loss of their former life.
"Having a child with cancer is traumatizing," said the girl's mom, Tatum Fettig. "It doesn't mean you're broken, but it affects the whole family. People tell parents to take care of themselves, but when your kid is sick, you can't think of anything else."
Parents of children with cancer experience psychological stress during the child's treatment. After treatment is complete, parents report higher anxiety, depression and posttraumatic stress than the average population. However, formal mental, emotional and social support for parents is not typical after a child's cancer diagnosis.
In a study published Sept. 18 in JAMA Network Open, researchers adapted an intervention previously used for teens and young adults with cancer. They found that one-on-one sessions teaching skills through a tool called Promoting Resilience in Stress Management for Parents (PRISM-P) improved resilience and benefit finding, or personal growth, among parents of children with cancer.
"This tells me we are doing what is perhaps most important for parents: helping them to know they can come back again tomorrow and that they can find some good in the bad. These two things will help both them and their families," said Dr. Abby Rosenberg, the lead author of the study. She is an investigator at Seattle Children's Research Institute and assistant professor of pediatrics at the University of Washington School of Medicine.
[See the original, full-length blog item at Seattle Children's.]