Seniors sought for study of video game-based therapy
Researchers are recruiting adults between ages 66 and 75 who suffer from depression and problems maintaining focus.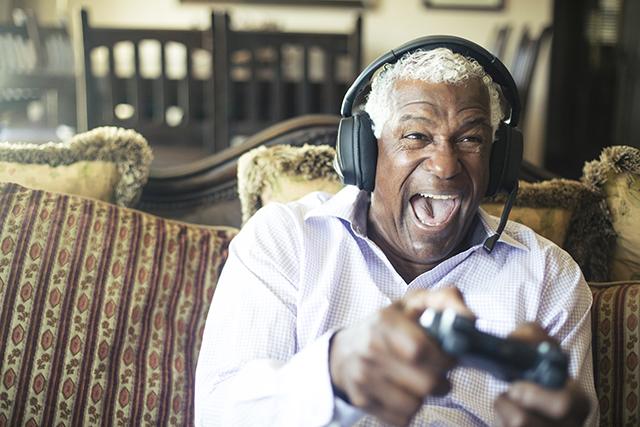 Researchers are seeking adults ages 66-75 diagnosed with depression and attention issues to participate in a clinical study evaluating the effects of a cognitive-training program using a video-game interface.
The study, which aims to enroll 207 people, follows a smaller successful trial whose results were published in May in the journal Translational Psychiatry .
"This technology-based therapy shows promising cognitive benefits across a number of patient populations, and this trial will give us more insight on their potential use in adults with depression," said Patricia Areán, professor of psychiatry and behavioral sciences at the University of Washington School of Medicine.
People with late-life (60+) depression are known to have trouble focusing their attention on personal goals and report trouble concentrating because they are so distracted by their worries. According to study researchers, at least one-third of individuals treated with antidepressant medications or psychotherapy are not helped. In their May journal paper, the researchers reporter that even when standard treatments improve mood symptoms, many individuals, especially older adults, are left with persistent executive dysfunction and increased risk of depression recurrence.
Areán, in collaboration with Dr. Faith Gunning at Weill Cornell Medicine in New York, and Dr. Joaquin Anguera at University of California, San Francisco, are leading the new trial.
The technology being studied was developed by Akili Interactive, based in Boston. The technology has been studied across more than a dozen different diseases and disorders. To keep people engaged in the therapy, the company delivers its treatment through an immersive action video game.
Recruitment is currently open to people 66-75 who live close to UW Medicine. For more information, visit the clinical trials site. To enroll, contact 206-616-2129 or creativ@uw.edu .