Researchers investigating long-term effects of COVID-19
UW Medicine investigators are part of a national study that aims to monitor 4,800 survivors for persistent symptoms.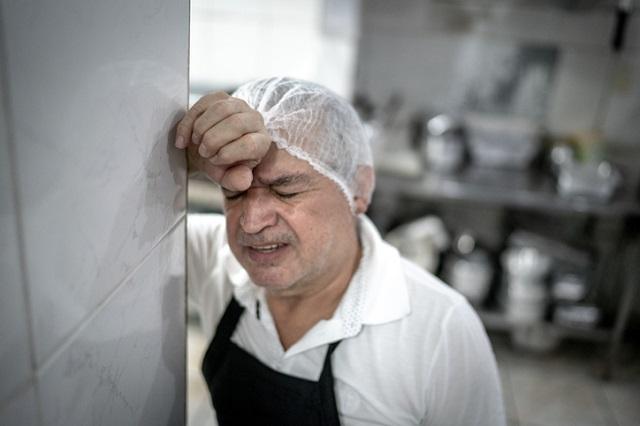 In the emergency room at Harborview Medical Center, physicians such as Kelli O'Laughlin are seeing former COVID-19 patients with persistent fatigue and shortness of breath and symptoms so severe they are returning to the hospital.
While much has been learned about the virus since it was first detected, the long-term effects on the health of coronavirus survivors may take years to understand.
O'Laughlin, assistant professor of emergency medicine and global health at the University of Washington School of Medicine, is part of a team at UW Medicine and partners across the country launching a nationwide study of patients who are infected.
The study known as INSPIRE (Innovative Support for Patients with SARS COV-2 Infections Registry) is tracking 4,800 individuals to assess the outcomes of infections on various age groups over a two-year period.
"We want to understand the long-term effects of COVID-19 and the ongoing impact it has on people's lives," O'Laughlin said.
The Centers for Disease Control and Prevention awarded $13.7 million to the investigators. UW researchers in family medicine and emergency medicine received $8.2 million of that amount to lead the clinical core, following people who tested positive for COVID over time to understand their symptoms and persistence of symptoms. They are partnering with Rush University in Chicago, Yale New Haven Health, the University of Texas in Houston and Southwestern, the University of California in Los Angeles and San Francisco, and Thomas Jefferson University in Philadelphia.
Already, news accounts are coming out of COVID-19 survivors experiencing hair loss, dizziness, ear popping, laryngitis, and chest pain. Uniformly, the survivors complain of extreme fatigue. A 39-year-old woman quoted in the New York Times said she needs to mentally prep for a shower because she is so exhausted.
The patients wrestling with an array of ongoing symptoms are known as "long-haulers" and could be in the thousands. A New York Times story Sept. 28, 2020, said by some estimates 1 in 3 COVID-19 survivors have lingering symptoms.
Physicians are puzzled as to how to help long-haulers. "We are still trying to understand which lingering symptoms are to be expected, how long they will remain and what is causing them," said O'Laughlin.
Nikki Gentile, a UW acting assistant professor of family medicine, said primary care physicians are seeing a rise of long-haulers as well.
"We are seeing a lot of previously healthy, active patients presenting to primary care clinics with shortness of breath, fatigue, decreased exercise tolerance, diminished sense of taste or smell, and/or new or worsening anxiety or depression several weeks, or even months post-COVID-19 infection," she said.
Recruitment for the study began Oct. 1 for 3,600 COVID-19 cases and 1,200 control subjects. INSPIRE will gather information through ongoing surveys. A community advisory board made up of participants and researchers will be helping to oversee the study.
"This disease will be with us for years to come and understanding the impact on the health of survivors will be essential to our understanding of how to treat it," said Bala Hota, chief analytics officer at Rush and an infectious disease expert.
– Bobbi Nodell, bnodell@uw.edu, 206.543.7129