New director of global mental health at UW brings wealth of experience
Dr. Pamela Collins was hired as the new director of Global Mental Health in the departments of psychiatry and global health.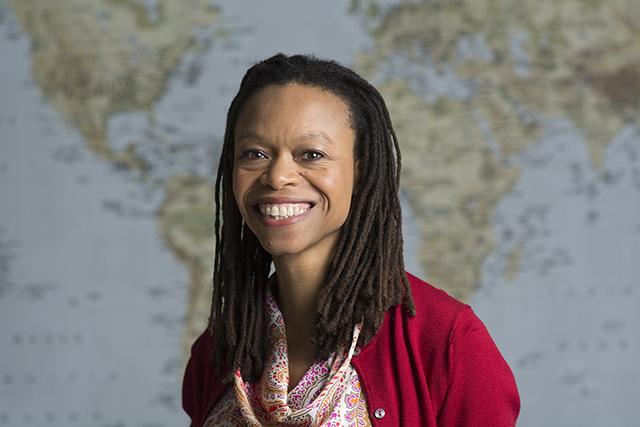 The University of Washington made a giant commitment in the field of global mental health with the hiring of Dr. Pamela Collins from the National Institute of Mental Health.
Collins started in her position in early January after spending nearly eight years at the National Institute of Mental Health, serving as director of the Office for Research on Disparities and the Office of Rural Mental Health Research.
"She is as well-connected to global mental health as anyone on the globe," said Jürgen Unützer, an internationally recognized psychiatrist and chair of the UW Department of Psychiatry and Behavioral Sciences.
Unützer said there was an organic growth of faculty in psychiatry and global health working on global mental health projects. That's when he and Judy Wasserheit, the chair of the UW Department of Global Health, decided to find a director. The two departments joined in a worldwide search for a director and interviewed candidates from four continents – South America, Australia, Europe and the United States -- before choosing Collins. She has a joint appointment in psychiatry and global health.
Collins will be building on the existing work of faculty and will be bringing new funded research, said Unützer.
Unützer said in the Pacific Northwest, there are a lot of areas that don't look much different from less-developed countries. He said more than half of the counties in the Northwest don't have a mental health professional. So finding smart solutions in mental health care will have a big benefit here as well.
At the National Institute of Mental Health, Collins led the development of 11 new funding initiatives in research or research training opportunities on mental health projects in the United States and low and middle-income countries. She and her team led the Grand Challenges in Global Mental Health study, engaging more than 400 participants from 60 countries to identify priorities for global mental health research. She was one of the editors of the 2011 Lancet series on Global Mental Health and led the 2013 PLoS Medicine Policy Forum series on global perspectives for integrating mental health in diverse platforms of care. She is a member of The Lancet Commission on Global Mental Health
For more on Collins' achievements, see this article from the Fogarty International Center announcing her departure to the University of Washington.