Mental health advocate advises 'The Me You Can't See'
Global mental health expert Dr. Pamela Collins served as advisor to docu-series co-created by Oprah Winfrey and Prince Harry.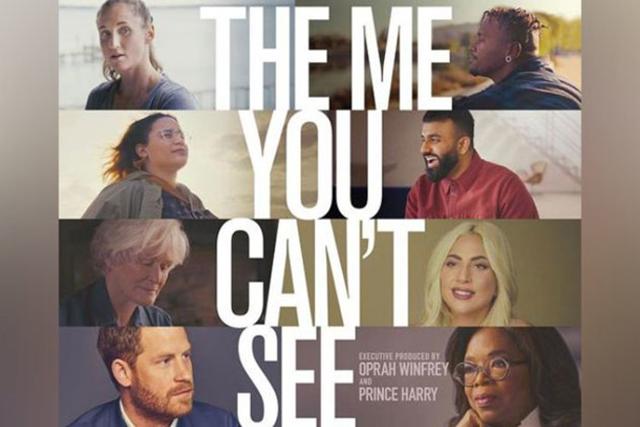 As a psychiatrist and researcher, Dr. Pamela Collins has dedicated her career to advocating for the relevance and importance of mental health. Now, two powerful allies are helping further this message for the public: Oprah Winfrey and Prince Harry.
Collins is a professor of global health at the University of Washington School of Medicine and the UW School of Public Health. She is also a professor of psychiatry and behavioral sciences at the UW School of Medicine. For more than a year, she was an advisor to "The Me You Can't See," a multi-part documentary series co-created by Winfrey and the Duke of Sussex. The series aims to destigmatize mental illness through honest discussions and personal stories.
"I hope people walk away resonating with these stories, recognizing something of themselves in the narratives and the circumstances. I hope viewers appreciate the breadth of responses and strategies that individuals and their families use to manage mental health conditions, and I hope they realize that people are not defined by a diagnosis," said Collins. "Finally, I hope the audience is also inspired by the interventions that provide opportunities to support people and their mental health."
The show, airing today on Apple TV+, covers a wide range of mental disorders and interventions and comes at good time, given the disruption of the global COVID-19 pandemic and quarantine on emotional well-being.
Because feelings of anxiety, sadness, ongoing stress, and the sense of things being upside down have been so prevalent since the start of the pandemic, Collins believes the complex topic of mental health may seem more relevant and approachable to many people than it has been in the past.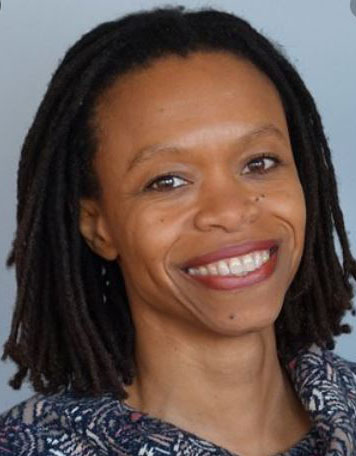 "Because of these experiences during the pandemic, it's easier to convey the idea that mental health and illness occur along a continuum and that we all fall somewhere on the continuum, moving at times into various levels of distress or disorder, some of which requires the help of mental health specialists," she said.
Collins hopes the vulnerable and relatable stories in the series will help viewers to normalize the discussion of mental health and mental illness.
"When people don't fully understand mental illnesses or their manifestations, are fearful of them, or believe the symptoms can't be addressed, this contributes to stigmatizing attitudes and discrimination against people with these conditions," she said.
To create the series, producers partnered with 14 accredited and respected experts and organizations from around the world to help shed light on different pathways to treatment. As one such subject matter expert, Collins was invited to weigh in on key themes the show should cover, provide feedback on individual episodes around mental health content, and participate in a recorded town hall with fellow advisors, Oprah Winfrey and Prince Harry.
Collins, in her role as director of the UW Global Mental Health Program (a joint effort of the departments of Global Health and Psychiatry & Behavioral Sciences in the UW Schools of Public Health and Medicine), collaborates with an interdepartmental group of faculty and staff from several schools at the university to study the design, development, and implementation of mental health interventions with partners across the world.
"We have a compelling evidence base for interventions that are effective among culturally diverse populations," she said. "We should think of these as a toolkit that must be part of a broader societal approach to sustaining mental health. And there's so much more we want to learn about the optimal, sustainable and scalable delivery of the right set of tools for the right communities."
Before her position at UW, Collins spent eight years at the National Institute of Mental Health, where she served as director of the Office for Research on Disparities and Global Mental Health and the Office of Rural Mental Health Research. Her leadership led to the launch of research initiatives to extend mental health services in Africa, Asia, Latin America, and the Middle East, as well as to research to reduce mental health disparities among diverse racial and ethnic groups and Indigenous communities in the United States.
Participating in the documentary series was an opportunity to help support an effort that communicates to a broad audience that mental health matters.
"It's always compelling to hear people talk about how they're navigating what can be incredibly challenging circumstances. I am so grateful for people who are willing to share their personal stories. This is a powerful tool for education and for building connection and empathy," said Collins.
Watch the trailer for "The Me You Can't See."
-- written by Amy Goldstein, Department of Global Health