Medical students meet their matches
Today medical students participating in the National Residency Match Program learned where they will continue their medical training. 
Match Day is one of the most anticipated events in a medical student's journey. It's the day graduating students find out where they'll spend the next three to seven years training in residency programs.
Today at 9 a.m. PDT at the University of Washington's South Campus Center in Seattle, and at WWAMI regional sites in Washington, Alaska, Montana and Idaho; the student participants opened envelopes containing personalized letters from the National Resident Matching Program (NRMP).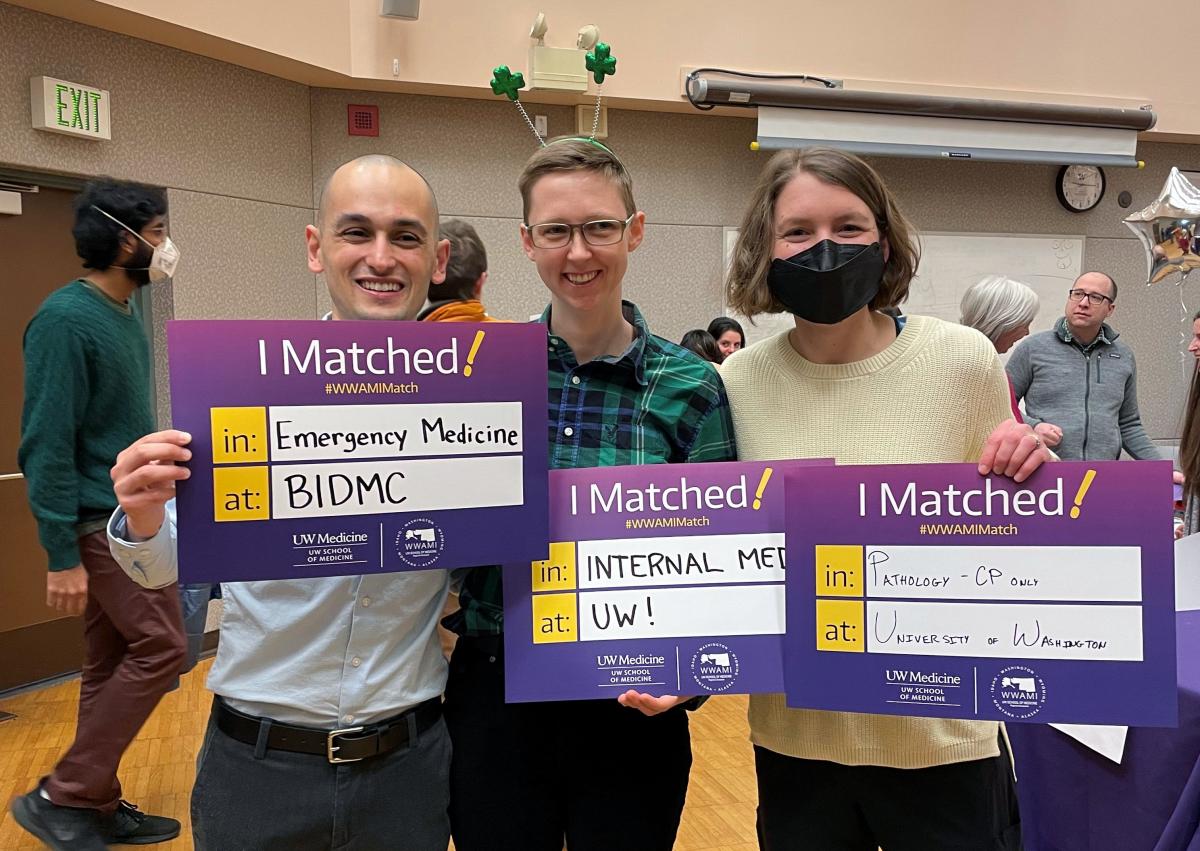 Their letters told them where they will be training as resident physicians.
More than 280 UW medical students matched into residencies in 25 specialties. This year's UW match participants will be scattering to 40 states. Approximately 48 percent matched into primary-care specialties, including family medicine, general internal medicine, medicine/pediatrics, medicine/psychiatry, and general pediatrics. Roughly half choose internal medicine residencies.
NRMP is a U.S.-based, private, nonprofit, nongovernmental organization created in 1952. This year was the 70th anniversary of their efforts to place medical school students into U.S. residency training programs. In its first year NRMP matched 5,564 individuals. This year, a record number of 40,375 applicants were matched.
Students apply to residency programs at the beginning of their last year of medical school and rank order their choices. In turn, residency program directors rank applicants. A match occurs when a program accepts an applicant.
See the NRMP report, including a news release, statistics and highlights from the national 2023 residency match.
Written and photographed by Kim Blakeley, krb13@uw.edu