HPV study could spur new cervical-cancer screening guidelines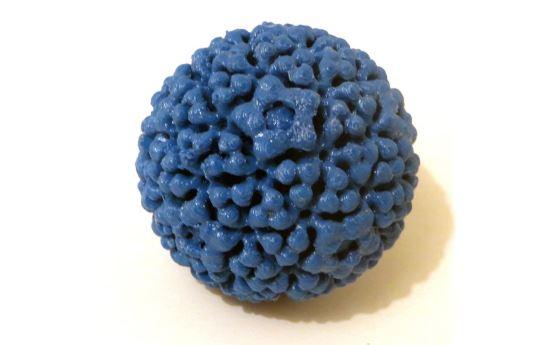 New research on human papillomavirus (HPV) testing drew the same reaction from Drs. Rachel Winer and Constance Mao: It's about time.
The UW Medicine researchers responded to a decade-long study reported July 3 by two Canadian universities. It showed that HPV screening is more accurate at detecting cervical pre-cancers than the long-established Pap smear. Both doctors hope this will eventually lead to the HPV screen becoming the primary diagnostic for cervical cancer -- by doctors in clinics and patients at home.
Cervical cancer claims the lives of 4,200 women a year in the United States, and about 13,200 cases of cervical cancer will be diagnosed nationally this year, according to the American Cancer Society.
"I think it's great to have a head-to-head comparison," said Winer of the research. She is a University of Washington associate professor of epidemiology and affiliated with UW Medicine's HPV research group.
The research, by the University of British Columbia and McGill University and funded by the Canadian counterpart of the U.S. National Institutes of Health, was a randomized, controlled study of more than 19,000 women.
The women were split into two groups: One used the HPV test to screen for cervical cancer and the other used the Pap smear, or cytology test. JAMA published the results last week.
Winer said the research is exciting because it could pave the way for cervical cancer screening strategies to reach underserved populations or women who haven't been screened.
About 30 percent of women 30 to 64 years old are not up to date with screening or have not been screened at all, she said.
"You can look at the incremental benefit of different types of strategies among women who are coming in for screening, but the reality is that most cervical cancers are diagnosed in women who have either never been screened for cervical cancer or are not compliant with recommended screening intervals."
Winer said she hopes this study will pave the way for women to test themselves at home. Women could collect their own sample and mail it to their doctor or a lab for interpretation. Women who screen positive for HPV could then be tested further at a clinic. This could help single mothers and people in underserved communities access a procedure that's critical for women's health.
"It opens up the door for HPV self-sampling strategies in the US," said Winer. "[It has] the potential to reach hard-to-reach women."
Almost all the cervical cancers are caused by HPV infections, said Dr. Constance Mao, a UW Medicine ob-gyn who has researched the HPV virus and vaccine for 20 years. She participated in the development of the vaccine and is now working on a study to prevent HPV from recurring once treated.
Mao was involved in a smaller, four-year study that tracked 1,800 women and ended in 2017. Women were allowed to do self swabs for HPV at home, and mail them to a primary-care physician. Partial results were published in June in the Journal of Women's Health. More than half of the women in study preferred self-collected HPV samples compared with screening by pelvic exam in clinic.
"Both studies suggest we should be walking away from Pap screening and use the HPV test, which is a much more sensitive test," Mao said.
The HPV screen is more accurate because it doesn't rely on human interpretation of cell samples. Rather, it simply identifies the presence of the active HPV, she said.
Mao predicted that the American Society for Colposcopy and Cervical Pathology and U.S. Preventive Task Force will soon set new national guidelines to direct clinicians to use the HPV screen over the Pap test. "The HPV test is less expensive, more straightforward, and less likely to miss cancers and pre-cancer lesions."
If you would like to interview Drs. Winer or Mao, please contact Barbara Clements: bac60@uw.edu, 206.221.6706.