Harm-reduction experts offer tips on safe drinking
Advice comes from past decade of working with people at Seattle homeless shelters to reduce drinking.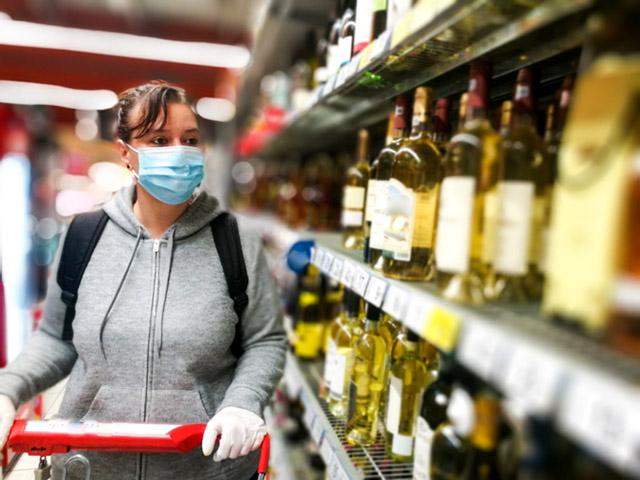 Many people found themselves turning to alcohol during the pandemic, according to recent surveys and studies:
An American Psychological Association survey found that 23% of U.S. adults are drinking more alcohol than they did a year ago, and some large U.S. hospitals say admissions for alcohol-related liver disease have shot up 50% since March 2020, reports NBC News. More cases involve women and people under 40.
Most Americans with problem drinking, however, will never seek treatment.
Of the estimated 15 million people in the United States with alcohol-use disorder, just 10% received treatment in 2019, according to the Substance Abuse and Mental Health Services Administration.
For the past decade, researchers at the University of Washington School of Medicine, Washington State University, and the VA Puget Sound Health Care System have conducted studies on harm reduction in Seattle homeless shelters and have successfully helped people reduce their drinking, even when they didn't want to stop.
Their second randomized clinical trial on the effectiveness of an approach to reduce alcohol use and alcohol problems among people in Seattle homeless shelters was published March 10 in Lancet Psychiatry. Susan Collins, co-director of the Harm Reduction Research and Treatment Center at the University of Washington School of Medicine, was the lead author.
"This approach has the potential to help anybody who would like to change their alcohol use but might not be ready or able to stop entirely," said Collins, also a professor of psychology at WSU.
Collins and colleagues shared the following advice that could help anyone who wants to cut back on their alcohol consumption and problems:
Bring awareness to your drinking: Be a scientist. Write down how much you drink, objectively and without judgment. Count the bottles or some other residual. Identify alcohol problems you want to avoid, such as blackouts. Over time, you can track metrics of alcohol problems that matter to you. Research shows that this tactic can help realize the specific changes you want to make.

Think about the positive aspects of your drinking. Is there a way to get the upsides of drinking while avoiding the negative side effects? Could another reward you enjoy, such as binge-watching your favorite Netflix show or taking a walk, fulfill that need at least some of the time or serve as a good distraction?

Think about your intentions: What do you want to see happen for yourself? The researchers found when people are doing something meaningful to them like making art, being in nature, doing community work, they are invested in something that makes their lives better. That makes it easier reduce alcohol-related harm. You might also want to consider your goals for your alcohol use. Write down those goals and put them somewhere you will see frequently. Just starting this thought process is a positive thing, so no need to judge yourself. If you don't experience success right away, commit to try again tomorrow, or create more bite-size goals. For example, if you want to cut down from six to three drinks a day, but cannot seem to do that, try reducing from six to five instead. Even if you consume just one less drink, that is success. Show yourself some love.

Learn how to drink more safely: Remember to eat something before/while drinking to protect your liver, your stomach lining, and to avoid blackouts. Try reducing your use to the point where it is still relaxing or fun but doesn't involve a blackout. Learn about the negative effects of combining medication with booze and do your best to avoid those combinations. For example, you might have more sedation and bigger hangovers when you combine alcohol and antihistamines like diphenhydramine (Benadryl). You are more likely to overdose or dangerously slow your breathing when you combine alcohol and opioids.

Avoid physical dependence on alcohol: Try to avoid becoming physically dependent on alcohol because this means your body needs alcohol to regulate its functions. This can lead to high blood pressure, cardiovascular risks, and alcohol withdrawal syndrome. If you are a daily drinker, try having one nondrinking day each week, like "Sober Sundays." Day drinking can make physical dependence sneak up on you. Try to set start and end times, such as not before 5 p.m. and not after 12 a.m.

Anticraving medication can help: Many studies have shown that combining counseling and medication can help people get sober. Collins and colleagues' new study has shown that such a combined approach works for harm reduction too. Their study found that harm-reduction counseling using the above steps and anticraving medication helped people in their study cut down on drinking, reduce their alcohol problems, and physically feel better.

Seek additional resources: The Harm Reduction Research and Treatment Center website identifies other safe-use strategies and self-help resources.
The researchers stress that learning how to reduce alcohol-related harm is a process so people should be patient in exploring the approach for themselves. For some, abstinence works. For others, it is more incremental change that is more sustainable over time.
This study was supported by a grant from the National Institute on Alcohol Abuse and Alcoholism (R01AA022309) and conducted in collaboration with several agencies, including the Downtown Emergency Service Center, Evergreen Treatment Services' REACH program, Pioneer Human Services at the former Dutch Shisler Sobering Support Center, Public Health – Seattle & King County, King County Behavioral Health and Recovery Division, and Catholic Housing Services.
-- Bobbi Nodell, bnodell@uw.edu, 206.543.7129