Don't let coronavirus fears delay children's vaccinations
The dramatic drop in vaccinations may suggest the spread of contagions we usually don't see, pediatricians fear.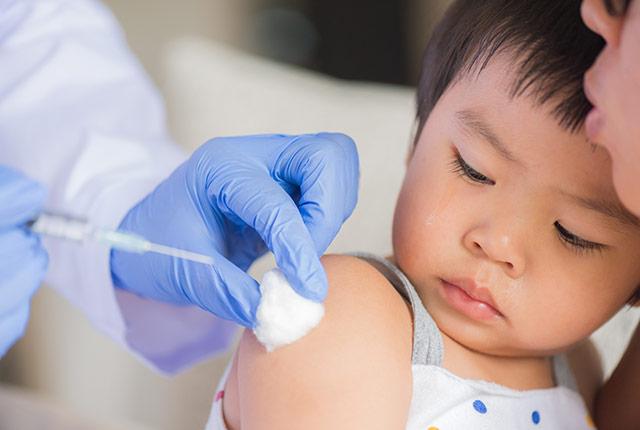 It's understandable that people are worried during the COVID-19 pandemic. But they shouldn't avoid seeking the care they need. Dr. Tom Courtney, a pediatrician at UW Medicine's Kent-Des Moines Clinic, says he and other providers are concerned that children are missing scheduled immunizations.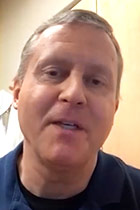 "We've seen a dramatic drop from the patients we saw earlier in the year," said Courtney. This tracks with a national poll by the Commonwealth Fund, which found that pediatric visits had dropped 62% since the stay-at-home orders spread across the United States. Two studies published May 8 found that the number of children in Washington state receiving vaccinations in April dropped by 42%; this is mirrored nationally, according to a new CDC report.
[Download associated video soundbites with Dr. Tom Courtney.]
The fall-off in vaccinations may increase the spread of contagions we usually don't see, pediatricians fear.
"There are some very scary diseases for which we now have vaccines; and usually children get those within their first two years," Courtney said. "We don't want to have an epidemic of measles, pertussis, or meningitis or a lot of the other common things that we immunize against. We don't want any of these diseases to happen on top of what's already going on."
Aside from measles and pertussis, children are vaccinated for chickenpox, mumps, meningitis, hepatitis A and B, and diphtheria. Courtney is expressed concern about parents not taking children in for early screenings of asthma and autism.
"Developmental things we would be concerned about would be early forms of autism or developmental delays that would be responding to early therapy – the earlier the better," Courtney said. " If those were neglected for several months or even a year, it could have dramatic impact on the future of the child."
Clinics are cleaned every night and, for the first hour of the day, open only to young babies or children, Courtney stressed. Check-in is arranged for proper physical distancing and parents can check in from their car and wait there for the appointment, if they prefer. Blood draws are done in the exam room so families don't have to travel to another location for this service.
"The clinics are safe as they can be," said Dr. Peter McGough, medical director of the UW Medicine Neighborhood Clinics. "The areas are cleaned and we are masked. This is much safer than, say, going to a store."
– Barbara Clements - bac60@uw.edu, 253-740-5043