Commentary: Rare-disease research benefits us all
Case in point: A drug for cancer was found to extend lives of people with progeria, and may have broader use in cardiovascular health.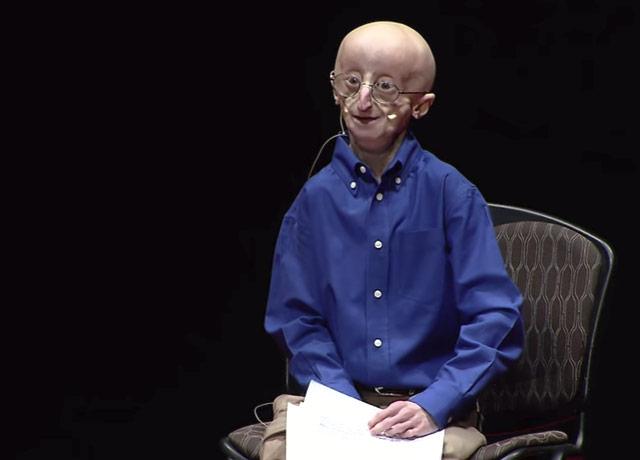 The study of rare diseases can lead to new treatments for common diseases, says a commentary published today in the Journal of the American Medical Association. Its authors are two UW Medicine physicians.
"Rare diseases sometimes are ignored or under-studied by doctors, and under-funded by grant agencies, and yet sometimes rare diseases can be really meaningful and important," said the lead author, Dr. Fuki Hisama, professor of medicine (medical genetics) at University of Washington School of Medicine.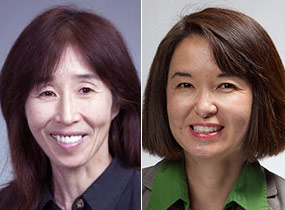 The essay was published in parallel with a new study reporting that a drug developed to treat cancer can also apparently extend the lives of youth with Hutchinson-Gilford progeria syndrome. The rare disease strikes small children and ages them rapidly toward death from cardiovascular disease in their teens.
In finding a prospective treatment for these children, researchers may have shed new light on cardiovascular disease for all of us, wrote Hisama and Dr. Junko Oshima, research professor emeritus of pathology.
"These children have really terrible vascular disease. They get arterial stiffening, calcification and hypertension. They can have congestive heart failure and strokes. Their cardiovascular disease mimics what happens to blood vessels in the aging population," Hisama explained. "In other words, these findings offer a novel window into ways that you could potentially treat common cardiovascular disease."
It would not be the first time that a rare disease helped to lead to a more broadly beneficial treatment. Statins, today taken by millions to treat high cholesterol, were discovered in part by the study of patients with a genetic mutation that drives up cholesterol's level in the bloodstream.
"The study of rare diseases is not just important to the patient, it's also important for science and medical understanding," Hisama says.
A rare disease is defined as one affecting fewer than 200,000 people worldwide. However, there are 7,000 such diseases. An estimated 25 to 30 million people in the United States live with rare diseases, the authors wrote.
Hisama has seen many of these diseases as director of UW Medicine's Genetic Medicine Clinic. "In our clinic, rare is not rare. Rare is common," she said.
The JAMA commentary advocates for "precision medicine," –an approach in which doctors prescribe the medicine most likely to be effective, based on the patient's genetic composition.
The progeria case study involved a team of researchers that, over several years' time, discovered the condition's genetic cause, studied its cellular effects, and discovered potential benefits in an existing drug, lonafarnib. In the resulting clinical trial, children who received the treatment have lived longer than those who did not.
Such "repurposing" of an existing medicine is one promise of precision medicine. Existing drugs have already passed extensive safety tests and don't need to clear the many regulatory hurdles of a new, untested drug. Hopefully, precision medicine and more and deeper studies of genetics will reveal additional underlying conditions to disease that could be treated by existing drugs, Hisama said.
Related link: Brotman Baty Institute for Precision Medicine
Media contact: Contact Walter Neary (wneary@uw.edu) to speak with one of the commentary authors or with UW researchers involved with the MyGene2 rare-disease registry.