22 most-viewed UW Medicine Newsroom items in 2022
Stories that garnered greatest viewership this year represent a variety of topics, although COVID-19 remains of keen interest.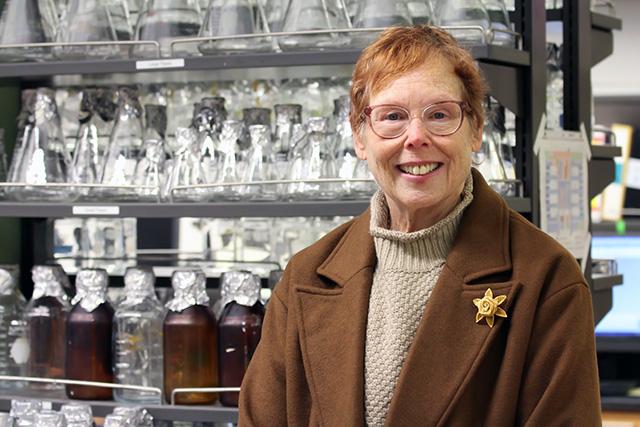 UW Medicine Newsroom stories that generated the most views this year reflect a wide range of fields. Interest in COVID developments remained strong, but other areas, such as breast cancer vaccine research, herpes simplex virus findings, tech leaders' support for the Dog Aging Project, boosting muscle and mitochondrial health, and a heart patient's personal experience also captured readers' attention.
The news site, intended for journalists and the general public, covers advances at UW Medicine in clinical care, biomedical and basic science research, the education of health professionals and scientists, and issues in health care and related concerns. It received more than 1.03 million visits this past year.
While the list below is culled from news over the past 52 weeks, a few stories in our Newsbeat archives (the precursor to the Newsroom) would have been among the most viewed this year if we had included them. For example, shortly after Svante Pääbo of the Max Planck Institute for Evolutionary Anthropology in Leipzig, Germany, was named the 2022 recipient of the Nobel Prize in Physiology or Medicine Oct. 4 for his work on genomes of extinct hominins and human evolution, views of an older UW Medicine news story on a human-Neanderthal gene variance involved in autism spiked. In an unrelated area, many viewers demonstrated a renewed interest in older coverage of regeneration research at UW Medicine.
Here, in rank order, are the most-viewed Newsroom stories from the past year:
1. Breast cancer vaccine safely generates anti-tumor immunity
2. Tech entrepeneurs pledge $2.5 million to Dog Aging Project
3. Supplement appears to boost muscle, mitochondria health
4. Scientists identify antibodies that can neutralize Omicron
5. Patients with rare skin cancer face 40% recurrence rate
6. COVID-19 zaps placenta immune response, study finds
7. Viral shedding ebbs over time with HSV-1 genital infections
8. In memoriam: Deborah Nickerson, genome pioneer
9. COVID boosters well-tolerated during and after pregnancy
10. Second opinion lets ex-Husky quarterback by pass open-heart surgery
11. Home-based flu tests comparable to clinical testing
12. Study: 'Mix-and-match' booster strategy is safe, effective
13. Adding key foods to diet will help restore gut health
14. Rapid antigen tests accurately detect COVID variants
15. Beyond AlphaFold: Artificial intelligence excels at creating new proteins
16. Is your child sick with RSV? Here's how to tell (video)
17. Paxlovid? Evusheld? Discussing COVID therapeutics (video)
18. Ovarian cancer is not a silent killer
19. Butyrate in microbiome abates a host of ills
20. Cardiologists are first to use tool to remove tumor from heart
21. Second-generation COVID-19 vacine trial seeks volunteers
22. Patient receives region's first donation-after-circulatory-death heart transplant