UW to study soda-tax impact on Seattle health, economics
Researchers from public health, social work and public policy will examine whether buying and drinking habits change.
Media Contact: UW Medicine Media Relations, mediarelations@uw.edu, 206.543.3620

---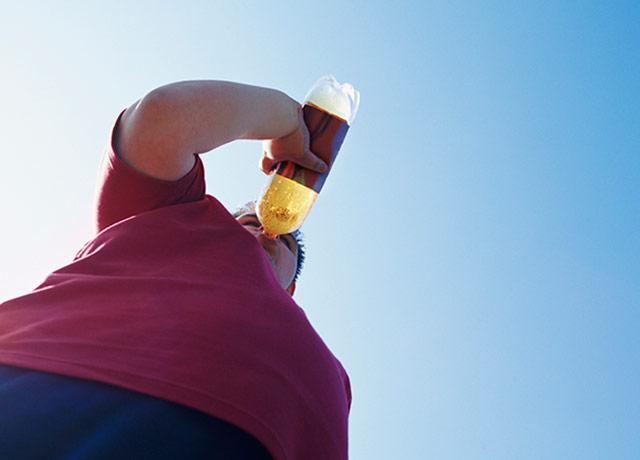 How will we know if Seattle's new soda tax, which takes effect Jan. 1, actually reduces the consumption of sugary drinks? University of Washington researchers have been tasked with finding out, under a four-year study funded by the City of Seattle.
A multi-disciplinary team, led by obesity epidemiologist Jesse Jones-Smith of the UW School of Public Health and Nadine Chan of Public Health – Seattle & King County, will assess how the new tax changes buying and drinking habits over the next few years. Overconsumption of soda and sugary drinks is a leading cause of obesity in the United States and has been linked to diabetes and other health problems.
Seattle's new tax would raise the price of a 12-ounce can of soda by 21 cents, and would be applied to energy drinks and some fruit beverages, but not to diet soda. The bulk of revenues raised through the tax will be focused toward reducing socioeconomic and health disparities, expanding access to healthy food, and job retraining for workers adversely affected. "It is rare to be able to rigorously evaluate policies as they are implemented," said Jones-Smith, associate professor of health services and of epidemiology, and core faculty member in the Nutritional Sciences Program." This is a great instance of the City of Seattle prioritizing rigorous research so that we can learn about policy impacts – and adjust if needed."
The City of Seattle will provide $500,000 annually for four years for the research. The project is a collaboration across units, including the School of Public Health, School of Social Work and Evans School of Public Policy & Governance. The School of Social Work and the Evans School will lead the analysis of the tax impact on jobs and store revenues. Seattle Children's Research Institute will take part in the multi-disciplinary team and researchers will include advice from a consortium of experts on tax. In addition, a Seattle-based Community Advisory Board has been involved in planning the evaluation and will continue to provide input over the course of the evaluation.
Determining the impact of policy tools on people's habits, such as taxing sugary drinks, could guide decision-makers toward policies with positive community health impact. In January, Seattle will be the seventh U.S. locality to have a soda tax policy, joining Philadelphia, Pennsylvania; San Francisco, Berkeley, Oakland and Albany, California; and Boulder, Colorado. Mexico passed a similar tax in 2014.
Previous studies have looked at the overall effect of a tax. A 2015 study estimated that Mexicans bought 9.7 percent less sugary drinks than they would have before a tax, and saw a larger drop in purchases among the poorest households. The UW study is unique in its focus on lower-income children and households that regularly consume sugary beverages.
The project has four goals:
Determine the effectiveness of the tax on drink consumption and attitudes around consumption of sugary beverages.
Assess how well the tax is implemented.
Look at unintended consequences (e.g., employment and business revenues issues, or consumers going outside Seattle to buy beverages).
Understand food access issues in Seattle (e.g., food deserts and food bank networks).
"Long term, we'll want to know if this tax has an impact on lower-income populations, and if it has any impact that is similar or different on the general population," Jones-Smith said. "That will inform policy so we can get the most public health benefit out of it."
Since the Seattle City Council voted on the tax in June, researchers have seized opportunities to gather pre-tax implementation data, and to observe behaviors in areas where the tax will go into effect. In the coming months, the team will have a chance to observe local beverage consumption changes as they happen. They will also survey residents about their views on sugary beverage consumption and healthfulness, analyze store revenues, and review job data. They plan to release preliminary observations based on short-term analyses around mid-2018 to help turn research into action.