U.S. News: UW Medical Center state's best for 8th year
UW Medicine's rehabilitation medicine and diabetes/endocrinology services ranked in the nation's top 10.
Media Contact: Leila Gray, 206.685.0381, leilag@uw.edu

---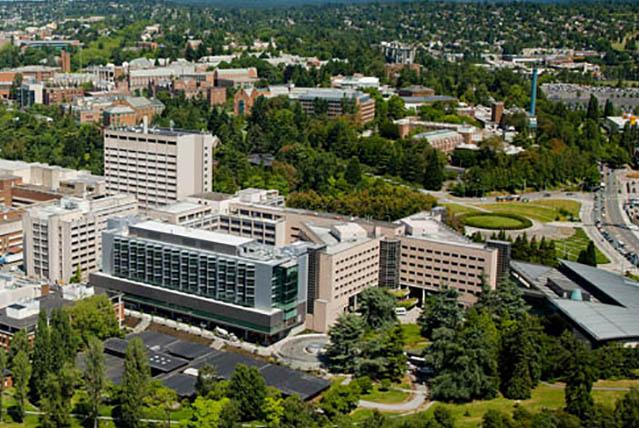 University of Washington Medical Center in Seattle, part of UW Medicine, has once again been named U.S. News & World Report's No. 1 hospital in Washington state and in the Seattle metropolitan area. The 2019-2020 ranking is the eighth consecutive year that UW Medical Center has achieved both distinctions.
Three specialty services at UW Medical Center have also received top-20 national rankings: No. 5 in rehabilitation medicine, No. 8 in diabetes and endocrinology, and No. 15 in cancer care, jointly with the Seattle Cancer Care Alliance.
The rehabilitation medicine program is run jointly with UW Medicine's Harborview Medical Center. UW Medical Center cancer services are provided through Seattle Cancer Care Alliance, which is under the ownership and shared governance of UW Medicine, Seattle Children's and the Fred Hutchinson Cancer Research Center. In addition to diabetes and lipid disorders, the endocrinology specialty service diiagnoses and treats pituitary, thyroid and adrenal conditions, and other hormonal and glandular problems..
UW Medical Center was also ranked as high-performing in aortic valve surgery, heart bypass surgery, and heart failure treatment. The Seattle Cancer Care Alliance and UW Medical Center were jointly ranked high-performing in colon cancer surgery and lung cancer surgery.
The U.S. News Best Hospitals ranking methodologies are based on measures such as risk-adjusted survival and readmission rates, volume, outcomes such as 'discharged to home," patient's reports on their hospital experience, and quality of nursing, among other care-related indicators.
The 2019-2020 hospital rankings are available online at usnews.com/best-hospitals