Surges in influenza-like illness may herald next pandemic
Across 16 countries studied, spikes in influenza-like illnesses emerged 3 months before the first COVID-19 cases were reported.
Media Contact: Barbara Clements, bac60@uw.edu, 253-740-5043

---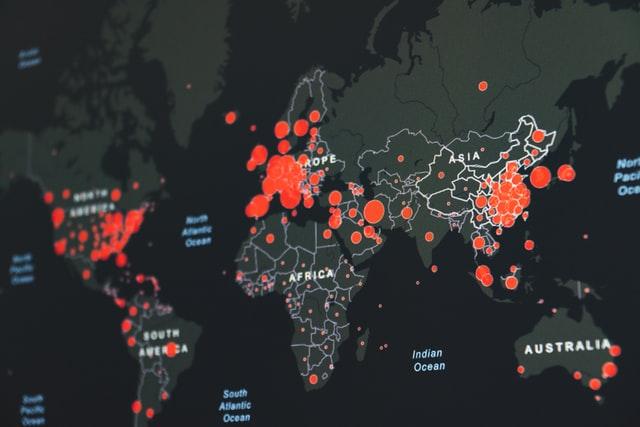 Tracking surges in influenza-like illnesses might help researchers and global health doctors anticipate future respiratory viral pandemics, according to research published today in PLOS.
Scouring thousands of routine surveillance data points from the World Health Organization's Global Influenza Surveillance and Response System, a UW Medicine team evaluated time-series outliers among people who had an influenza-like illness but tested negative for influenza.
The group examined the incidence of non-influenza respiratory illnesses before the first COVID-19 cases were positively identified, and found spikes in 16 of 28 countries involved in the study. Influenza-like illnesses jumped about 13 weeks before the first confirmed COVID-19 peaks in 2020.
"We really didn't expect to see such large spikes in so many countries," said Dr. Natalie Cobb, the study's lead author and a pulmonary disease specialist at the University of Washington School of Medicine. Such spikes, she said, could help public health officials forecast and track future pandemics from respiratory viruses.
The earliest outliers occurred during the week of Jan. 13, 2020, in Peru, the Philippines, Poland and Spain. In the United States and the United Kingdom, outliers in the dataset were detectable the week of March 9, 2020, four to six weeks before the first week of the reported COVID-19 peak. In some countries, though, lag times of more than 20 weeks were seen. The researchers said these outliers may represent undetected spread of COVID-19 in early 2020,
"COVID-19 took us all by surprise, and I think it would have been beneficial to have something in place to alert us that a pandemic might be coming," Cobb said.
The United States has a strong system of disease surveillance, but some low- and middle-income counties do not, Cobb noted. Keeping track of non-influenza respiratory-tract infections, which can share the general symptoms of cough and fever, may hint at a forthcoming outbreak, she said.
"The study serves as a proof-of-concept and suggests a potential role for the use of automated data monitoring and outlier detection systems to identify outbreaks in respiratory viral illness," the study authors concluded. "Leveraging existing and long-running influenza surveillance systems may provide insight into the early spread of COVID-19 globally and serve to enhance monitoring for emerging non-influenza respiratory viral pathogens."
"If we had a way of monitoring these spikes in real time, it could give us an indication ahead of time that something is coming," Cobb said.