The Sports Institute and Seattle Marathon get kids moving
Partnership provides children with expanded opportunities to participate in the all-virtual 2020 Seattle Kids Marathon.
Media Contact: Susan Gregg, sghanson@uw.edu, 206.616.6730

---
The Sports Institute at UW Medicine and Seattle Marathon Association today announced a partnership to help children access even more opportunities to move this fall. This collaboration unites two existing programs - The Daily Mile, an initiative led by The Sports Institute in Washington state elementary schools, and the Seattle Kids Marathon. The partnership will help build awareness of low-cost opportunities for kids and families to stay active during the COVID-19 pandemic.
This year's Seattle Kids Marathon will be held virtually (Oct. 1 to Dec. 15). It is open to students from kindergarten to eighth grade to complete a full 26.2-mile marathon at a rate that is fun and safe for their growing bodies, one mile at a time. In addition, students who participate in The Daily Mile can register for the marathon at a discounted rate. Scholarships are also available.
"Now more than ever - as schools remain closed to in-person learning and youth sports are sidelined - our kids need fun, inclusive and low-cost ways to keep moving," says Dr. Samuel Browd, director of The Sports Institute at UW Medicine. "By partnering with The Seattle Marathon, we're able to help more kids in our community reap the benefits of physical activity. There's no higher priority for us."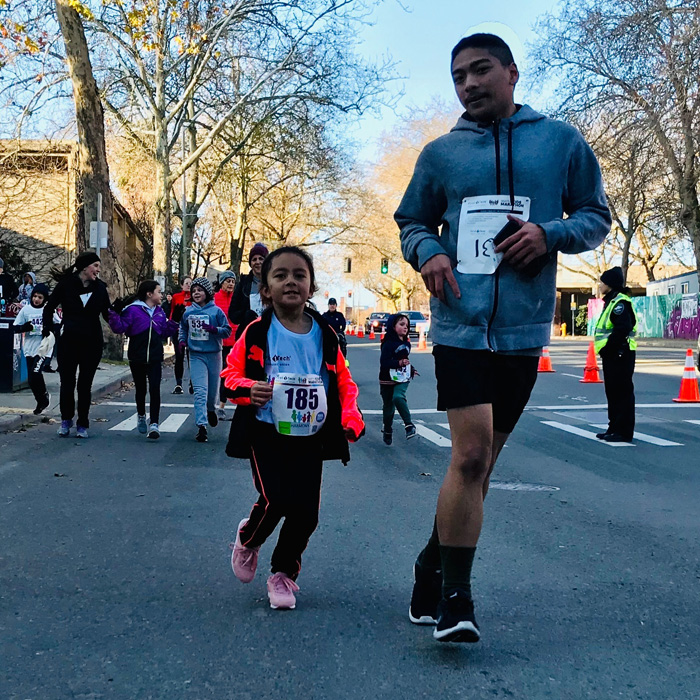 "Everyone who has participated in a marathon knows that race day is just one part of months of preparation," says Louise Long, executive director of the marathon association. "We believe that is something everyone can appreciate, at any age. The Seattle Kids Marathon gives school-aged children the opportunity to experience the challenge, satisfaction and celebration that comes with goal-setting and working hard. Thanks to a virtual format and our partnership with The Sports Institute, we anticipate reaching several new schools and communities across the country with another way to get moving."
To learn more and get involved, visit www.thesportsinstitute.com.
The Sports Institute at UW Medicine works to expand participation and safety in sports. Since its founding, The Sports Institute has led first-of-its-kind efforts to legislate safe return to play across all 50 states and to advance best practices in sports safety. Based in Seattle, The Sports Institute partners across sectors and convenes experts, evidence-based approaches and research to encourage play and to make sports safer. The Sports Institute is a member of the UW Medicine community.
The Seattle Marathon Association is a non-profit organization governed by a Board of Directors. It is committed to providing a quality running event in the Pacific Northwest by providing its sponsors with maximum exposure in association with the event and making a positive social and economic impact on the city of Seattle.
The Daily Mile is a free, school-based program that encourages children to run or jog for fifteen minutes every day to improve their health, concentration, and learning. The Sports Institute is working with The Daily Mile Foundation to improve the health and well being of children in the United States, while identifying and understanding the connections between physical activity and improved academic, behavioral and health outcomes in students. Learn more at www.thedailymile.us.