Protocol improves ICU patient hand-offs at shift changes
A UW Medicine-developed approach standardizes communications between caregivers, supplying critical details about patients.
Media Contact: Reach the media relations team at 206.543.3620 or mediarelations@uw.edu.

---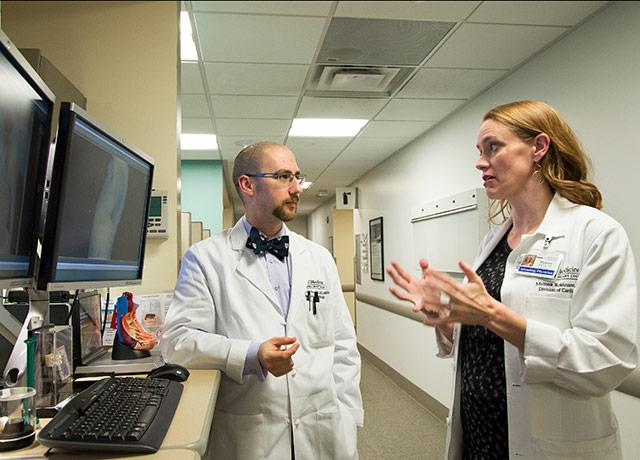 Every year, medical errors cause an estimated 250,000 inpatient deaths in the United States, and communications failures during patient handoffs are a root cause for one-third of them, say medical governing bodies such as the Joint Commission.
In a hospital intensive-care unit, where patients' illnesses and injuries are most acute, communications among care providers are crucial. This is particularly true at shift changes, when incoming caregivers must be quickly brought up to speed on a patient's condition and plans for care during the next 24 hours.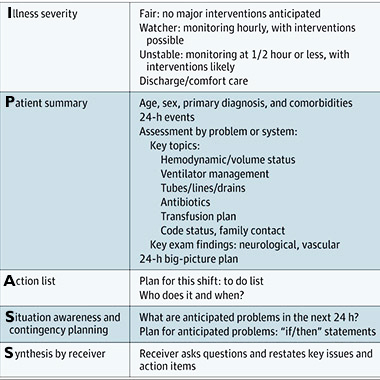 UW Medicine surgeons report this week that caregivers' use of a standardized protocol addressing specified patient details led to fewer communication errors during shift changes and improved clinicians' feeling of being prepared to provide care.
The study, published in JAMA Surgery, did not measure the protocol's effects on patient outcomes such as length of stay or mortality; nevertheless 73 percent of clinicians involved in the study reported that the protocol (called a "curriculum" by the researchers) improved team communication and patient safety.
The standardized protocol was called "IPASS," an acronym for details about Illness Severity, Patient Summary, Action List, Situation Awareness and Synthesis by Receiver. It was developed by a team as part of a quality-improvement project.
"IPASS is a standard language for handoff communications between clinicians, and within the UW Medicine hospital system, it appears to increase clinician preparedness and decrease communication errors," said Dr. Brodie Parent, a surgical resident and co-lead author of the study.
A single ICU caregiver – nurse practitioner, resident, fellow or attending physician – takes care of five to 10 patients in a normal shift. A busy shift might encompass 20 or more patients. A typical handoff spans one to two minutes; complex cases may get a few more minutes. Common topics of miscommunication include a patient's risk of deterioration and follow-ups needed to diagnostics such as CT scans and lab studies.
The study, conducted from Oct. 1, 2015, to May 1, 2016, comprised 3,240 patient-handoff events at adult ICUs across two teaching hospitals in Seattle: University of Washington Medical Center and Harborview Medical Center.
At teaching hospitals like these, resident physicians in training commonly serve as temporary clinicians for patients, often on overnight shifts when direct supervision may be lacking. Residents' work-hour restrictions have led to more frequent handoff communications, increasing the potential for inaccuracies and omissions, the researchers wrote.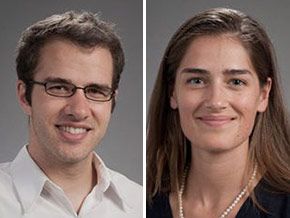 The researchers highlighted that use of the protocol was associated with a significant decrease in the number of patient orders placed in the two hours before morning rounds – a window that might typically involve "last-minute changes from incoming residents attempting to rectify the night resident's oversights or delays in care," the investigators wrote.
IPASS handoffs, compared with those in the control period, also were associated with shorter patient lengths of stay and duration of mechanical ventilation – though these findings were not statistically significant. The number of reintubations within 24 hours of extubation was unchanged. The duration of handoffs was unchanged from control to intervention.
The study's first authors are Drs. Parent and Lacey LaGrone of the Department of Surgery at the University of Washington School of Medicine. They identified several limitations to the findings, notably that the data represent clinicians' perceptions, which are susceptible to bias, and that less than one-third of eligible clinicians signed up for the study, which limited the breadth of perceptions.