People with COVID-19 sought for study of test therapies
Patients with recent positive tests are eligible; UW Medicine is part of nationwide trial.
Media Contact: Bobbi Nodell, bnodell@uw.edu, 206.543.7129

---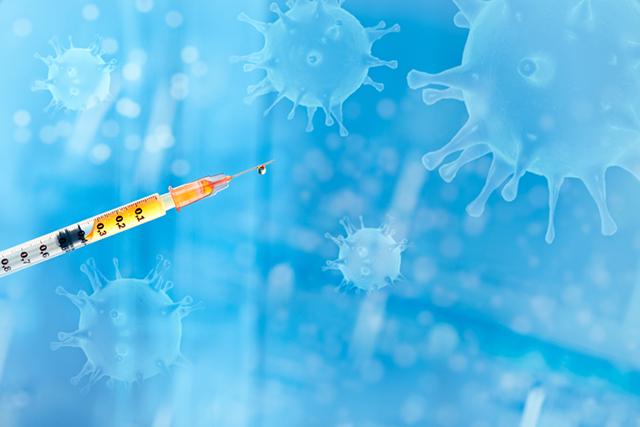 UW Medicine researchers are recruiting people in the Seattle area who have recently tested positive for COVID-19 for four treatment therapies being evaluated in a nationwide study. The therapies include infusions, injections, and an inhalant.

The trial is part of an effort launched by the National Institutes of Health in April 2020 called "Rise Above COVID: Accelerating COVID-19 Therapeutic Interventions and Vaccines" (ACTIV)." It's a public-private partnership aiming to develop a coordinated research strategy for prioritizing and speeding development of the most promising treatments and vaccines throughout the United States.
The AIDS Clinical Trials Unit, a research center based at Harborview Medical Center, is conducting the current trial, known as ACTIV-2. It is one of more than 200 sites involved.
To qualify for ACTIV-2, participants must have tested positive for SARS-CoV-2, the virus that causes COVID-19, in an outpatient setting within 10 days and must have begun to experience symptoms within seven days of enrolling.
"The goal of ACTIV-2 is to identify treatments that can keep people who acquire COVID-19 from getting sicker and requiring hospitalization. These treatments also have the potential to help people with mild illness feel better more quickly, return to work faster, or prevent long COVID," said Dr. Rachel Bender Ignacio, director of the AIDS Clinical Trials Unit.
People who acquired COVID-19 despite being vaccinated are eligible to participate in the trial, she said.
In addition to studying the safety and efficacy of these investigational therapies, ACTIV-2 also aims to determine whether they are able to decrease viral shedding, thereby reducing transmission of SARS-CoV-2. Participants will be randomized to receive one of the following agents or a placebo:
BMS-986414 and BMS-986413 are monoclonal antibodies administered as two subcutaneous injections (shots) given at one visit. Because they target different parts of SARS-CoV-2, the hope is that the combination therapy will improve efficacy, cover multiple variants, and reduce the likelihood that the virus will develop resistance to the treatment. (Rockefeller University and Bristol Myers Squibb, Phase 2 study)

SAB-185 is the first polyclonal antibody (a treatment containing many different antibodies) to be evaluated in ACTIV-2. SAB-185 is derived from cows that have been genetically engineered to make human antibodies. Once the cows develop an immune response and generate antibodies against the spike protein on the surface of SARS-CoV-2, samples of their blood are collected and the antibodies are separated out and purified. SAB-185 is administered through an intravenous infusion. (SAB Biotherapeutics, Phase 2 study)

SNG001 is a nebulized formulation of beta interferon being studied as an inhalant. SNG001 is a self-administered dosage that participants inhale once daily for 14 days at home. ACTIV-2 is the first U.S. study to evaluate SNG001 among non-hospitalized people with COVID-19. (Synairgen, Phase 2 study)

BRII-196 plus BRII-198 are two monoclonal antibodies administered as separate infusions during a single visit. They were derived from antibodies made by people who had recovered from COVID-19. (Brii Biosciences, Phase 3 study)
For more information about ACTIV-2, visit the AIDS Clinical Trial Unit ACTIV-2 site or Rise Above COVID: ACTIV-2 Study.