Pair of UW Medicine scientists are named HHMI scholars
The Freeman Hrabowski Scholars are seen as potential research leaders who will promote diversity in their fields.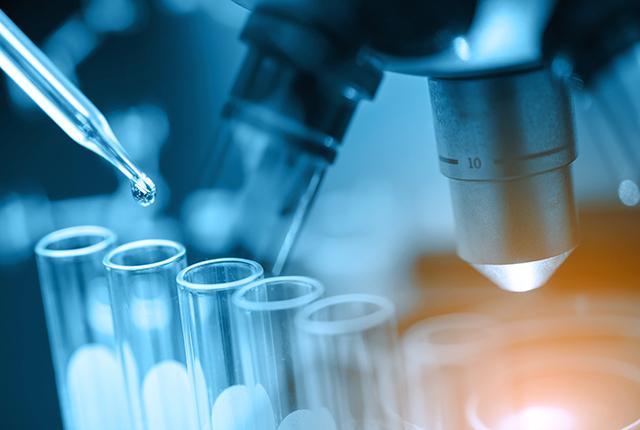 The Howard Hughes Medical Institute (HHMI) today announced the selection of the inaugural group of Freeman Hrabowski Scholars, including two researchers from the University of Washington School of Medicine in Seattle. They are Claudia Moreno, assistant professor of physiology and biophysics, and Patrick Mitchell, assistant professor of microbiology.
Freeman Hrabowski Scholars are selected based on their potential to become leaders in their research fields and to create diverse and inclusive laboratory environments in which everyone can thrive, said HHMI vice president and chief scientific officer Leslie Vosshall.

"Each of our Freeman Hrabowski Scholars has demonstrated their unique potential to advance cutting-edge science and carve out pathways for the inclusive development of postdocs, students and other researchers," Vosshall said.
All told, 31 researchers at 22 U.S. institutions were chosen in this first cohort. Each will be appointed to a five-year term, renewable for a second five-year term after a successful progress evaluation.
Each scholar will receive up to $8.6 million over 10 years. The funding includes full salary, benefits, a research budget and scientific equipment. In addition, the investigators will participate in professional development to advance their leadership and mentorship skills.
Moreno studies the molecular mechanisms that allow the heart to adjust its rate in response to changing conditions, a phenomenon known as cardiac pacemaker adaptability. This ability allows the heart to change its rate within seconds, for example, increasing when a person experiences a stressful situation, and to adapt over the long term as evidenced by the wide range of heart rates seen in nature. Moreno's overarching goal is to identify ways to prevent and treat heart-rhythm disorders.
Mitchell studies host-pathogen interactions and how the "arms race" between pathogens and their hosts over time has driven molecular innovation. His team is exploring a recently discovered cell strategy to recognize and respond to pathogens — in contrast with harmless and helpful microbes — by detecting activities associated with a 'pathogenic lifestyle.' They hope their research will uncover new biology at the host-pathogen interface and identify new therapeutic targets for infectious-disease and auto-inflammatory syndromes.
Mitchell's work is redefining the field of host-pathogen interactions, said David Sherman, professor and chair of the Department of Microbiology. "Patrick is a dedicated mentor and a terrific colleague. He truly deserves to be in the inaugural class of HHMI Freeman Hrabowski Scholars."
Beth Buffalo, professor and chair of the Department of Physiology and Biophysics, noted Moreno's groundbreaking contributions to the understanding of the cardiac pacemaker and how these processes change with age. "Claudia has quickly established a strong independent research program, and she has made indispensable contributions to programs that support underrepresented minorities and women in the school of medicine," Buffalo said. "She is clearly a rising star, and we are thrilled that her accomplishments have been recognized through this prestigious award."
Over the next 20 years, HHMI expects to hire and support up to 150 Freeman Hrabowski Scholars, appointing roughly 30 investigators every other year. The program honors the contributions of Dr. Freeman A. Hrabowski III, the outgoing president of the University of Maryland, Baltimore County and a major influence in increasing the number of scientists, engineers and physicians from backgrounds underrepresented in science in the United States.
Related:
This was written by Michael McCarthy.