Program led by Dr. Ben Danielson to keep youth out of jail
The Department of Psychiatry and Behavioral Sciences is forming a center with philanthropic support.  
Media Contact: Susan Gregg, sghanson@uw.edu, 206.390.3226

---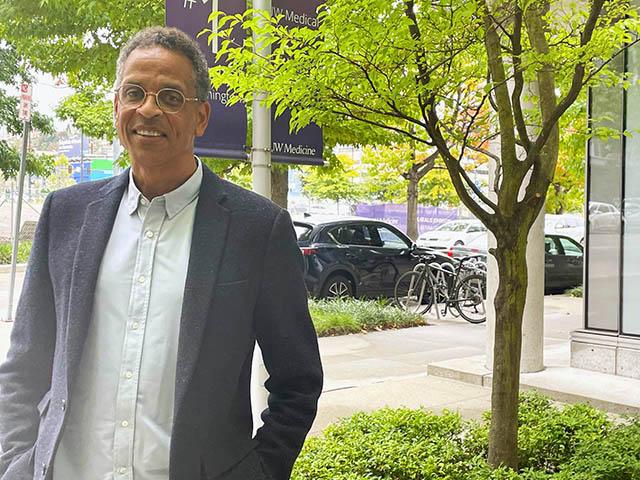 A program to tackle youth incarceration by promoting paths to opportunity for young people, especially among youth of color, is being formed by the Department of Psychiatry and Behavioral Sciences at the University of Washington School of Medicine.
The program, Allies in Healthier Systems for Health & Abundance in Youth (AHSHAY), will be directed by Dr. Benjamin Danielson, a clinical professor of pediatrics at UW Medicine, and a community leader in health equity. A foundational grant to establish the program was made by the Bezos Family Foundation. The program is in the process of becoming a center.
"There is no doubt that incarcerating young people is deeply harmful to their mental health, to their future, and ultimately to all of us," said Dr. Jürgen Unützer, chair of the psychiatry department. "We are really looking forward to working with Dr. Danielson whose work aligns well with our department's longstanding commitment to address serious health disparities in our community and to develop safe and meaningful alternatives to youth incarceration."
The mission of AHSHAY will be to end youth incarceration in Washington state by 2030 and to promote paths to opportunity that are youth-centered, community-informed, and evidence-based, with a focus on communities historically most impacted by youth incarceration. The center will promote solutions, including new programs and policy changes centered on the health and well-being of children and youth while considering the overall well-being of families and communities.
Danielson said the research is unequivocal that youth incarceration has a devastating and long-term negative consequence on young people.
"It is racist, expensive and leads to recidivism, "he said. "We want to replace youth incarceration with opportunities to help children and youth, particularly youth of color, be their best."
A convening of stakeholders throughout Washington state is planned this fall.
Danielson will also be supported by the Barton Distinguished Endowed Professorship for Youth Justice and Health Equity, made possible by a generous gift from UW Medicine donors Sarah and Rich Barton.
Danielson, the former medical director of the Odessa Brown Children's Clinic, has been selected as the 2021 recipient of the Seattle-King County First Citizen Award.
Access soundbites with Danielson describing the vision and goals of the AHSHAY program.