Geneticist Mary-Claire King receives 2021 Gairdner Award
King transformed cancer genetics and oncology by discovering inherited breast cancer susceptibility due to BRCA1 gene mutations.
Media Contact:
UW Medicine: Tina Mankowski - ochs@uw.edu, 206.949.1983
Gairdner Foundation: Kelty Reid - kelty@gairdner.org, 416.988.7078
---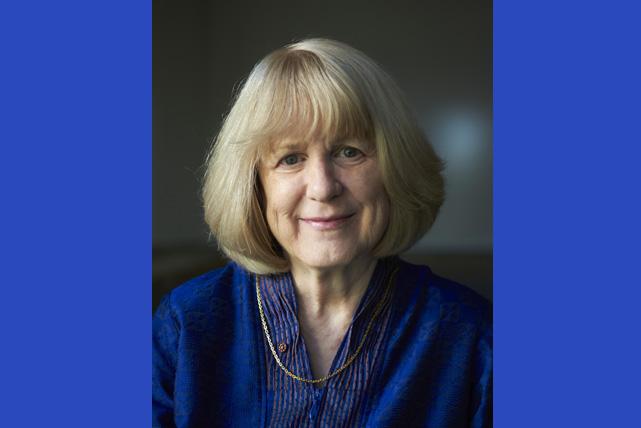 UW Medicine genetics researcher Dr. Mary-Claire King is among the four 2021 Canada Gairdner International Award laureates announced today, April 7. The award, presented by the Gairdner Foundation in Toronto, honors renowned scientists who have made seminal discoveries that are among the world's most significant contributions to biomedical science.
"During these challenging times," the Gairdner Foundation said, "we believe it is important to celebrate scientists and innovators from around the world and commend them for their tireless efforts to conduct research that impacts human health."
Watch the Gairdner Foundation announcement on YouTube
King is an American Cancer Society Professor in the Department of Medicine and the Department of Genome Sciences at the University of Washington School of Medicine in Seattle. She is also an affiliate member of the Fred Hutchinson Cancer Research Center.
King's 2021 Canada Gairdner International Award citation reads: "For transforming cancer genetics and oncology with the discovery of inherited susceptibility to breast cancer due to mutation of the BRCA1 gene."
The Gairdner Foundation news announcement profiles her scientific achievements: King's first breakthrough was in molecular evolution and population genetics. Her research as a Ph.D. student suggested that the differences between humans and chimpanzees are due to a small number of mutations affecting gene regulation and the timing of gene expression, rather than accumulation of differences in protein-coding sequences.
King's work, the award news announcement notes, evolved to focus on proving the existence of inherited susceptibility to breast cancer and identifying BRCA1 as the first gene responsible for it. Her group studied families in which many women developed breast or ovarian cancer. First, based on mathematical modeling, King hypothesized that severe inherited mutations in a single gene could be responsible for breast cancer in some women. At the time, this hypothesis was considered far-fetched and very unlikely.
Then based on this hypothesis, King proved the gene's existence by mapping the still-hypothetical gene to a specific chromosomal location. She named the gene BRCA1. The idea was no longer far-fetched and an international race of four years ensued to clone the gene.
After the gene was cloned, King and her colleagues developed and deployed next-generation sequencing strategies to identify mutations in BRCA1 and its sister genes responsible for multiple forms of inherited cancer. She and many others have applied the same approach to identifying genes with major influence on other complex diseases.
The Gairdner Foundation describes the importance of King's cancer genetics discovery to clinical medicine and patient care: It has transformed the diagnosis, drug development, and treatment of inherited breast and ovarian cancer. The identification of BRCA1 — and subsequently BRCA2 — has made it possible to diagnose whether a woman in an affected family is at extremely high risk of developing breast and ovarian cancer, thereby enabling her to pursue preventative treatment.
King's passion for gene discovery integrated tools from genetics, statistics, mathematics, epidemiology, molecular biology, genomics and clinical medicine. The Gairdner news announcement points out that King's revolutionary approach to gene discovery has had an impact on many other diseases, ranging from prostate cancer to inherited hearing loss to schizophrenia. King is also a pioneer in the development of DNA sequencing for the identification of victims of human rights' violations.
The other 2021 Canada Gairdner International Award laureates are Dr. Daniel J. Drucker, University of Toronto; Dr. Joel Francis Habener, Harvard Medical School; and Dr. Jens Juul Holst, University of Copenhagen, who were honored for glucagon-like peptide research that has led to advances in treating Type 2 diabetes, obesity and intestinal disorders.
The Gairdner Foundation was established in 1957 by Toronto stockbroker, James Gairdner to award annual prizes to scientists whose discoveries have had major impact on scientific progress and on human health. Since 1959 when the first awards were granted, 394 scientists have received a Canada Gairdner Award and 92 to date have gone on to receive the Nobel Prize. The Canada Gairdner Awards promote a stronger culture of research and innovation across Canada through outreach programs, including lectures and research symposia. The programs bring current and past laureates to a minimum of 15 universities across Canada to speak with faculty, trainees and high school students to inspire the next generation of researchers. Annual research symposia and public lectures are organized across Canada to provide Canadians access to leading science through Gairdner's convening power.
Read a profile of King from the Washington state Woman's History exhibit, "Ahead of the Curve."