Most-viewed UW Medicine Newsroom 2019 stories
List of most-viewed items posted on the UW Medicine news site in 2019 reflects diverse viewer interests.
Media Contact: Leila Gray, 206.685.0381, leilag@uw.edu

---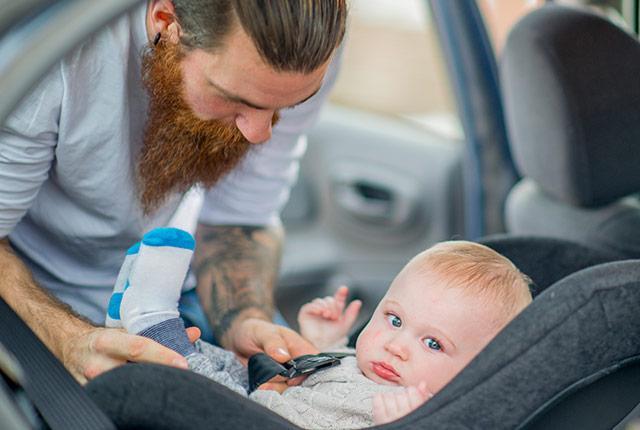 The UW Medicine Newsroom stories that attracted the most views in 2019 run a gamut of topics. The top-dozen UW Medicine stories from 2019, based on number of unique page views, are:
1. Washington state updates car seat law to better protect children
Revised regulations mean "more kids will come home safe," says Harborview pediatrician who advocated for change.
2. Delving into the 'why' of urinary stent pain
Some patients experience agonizing pain when a temporary stent is implanted after kidney stones are removed.
3. Calling all canines for national Dog Aging Project
Across the country, some tens of thousands of dogs of all backgrounds, and their owners, will be recruited for a major study of what makes for a long, healthy dog's life.
4. Pregnancy infection increases a child's autism, suicide risk
Study found increased risk for depression in children whose mothers were hospitalized for an infection during pregnancy.
5. Young adults with hydrocephalus may not find medical care
Neurosurgeons, parents call on medical professionals to be more welcoming to new patients who have an abnormal accumulation of cerebrospinal fluid on the brain, a condition traditionally treated by implanting a shunt to drain the fluid.
6. Data error exposes patient info
UW Medicine has removed patients' information from the website on which the vulnerability occurred.
7. Match Week reveals future for residency training applicants
Months of anticipation culminate at medical schools on Match Day with details of graduate placements
8. Line is blurring between human herpes simplex viruses
Researchers find HSV-1 and HSV-2 forming recombinants in present-day humans.
9. Jiu-jitsu move may be lifesaver for trauma victims
"Knee mount" maneuver reduces blood-flow velocity in major arteries, pilot test shows.
10. Two therapies found to help dialysis patients with depression
Patients have treatment options that clinicians should employ, says the study's lead author.
11. DeepSqueak helps researchers decode rodent chatter
Two UW School of Medicine scientists created software to analyze high-pitch calls.
12. Patient with bile duct cancer received rare transplant
The procedure aims to cure aggressive disease with a donor liver.