UW Medicine launches a new center to study microbiomes
Among the center's goals are to explore the science behind dynamic communities of bacteria, fungi and other lifeforms.
Media Contact: Barbara Clements - bac60@uw.edu, 253-740-5043

---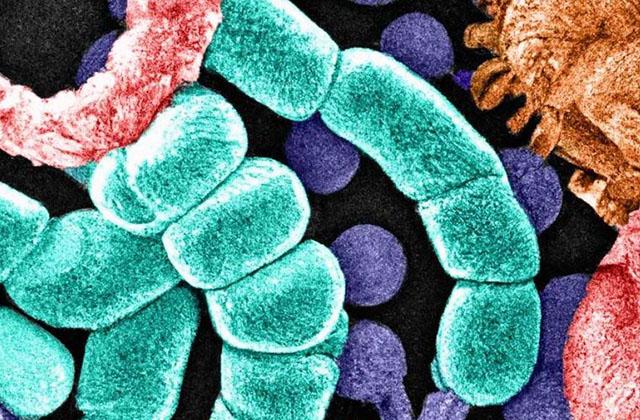 Today UW Medicine launched the Microbial Interactions & Microbiome Center to investigate the diverse communities of microorganisms that inhabit nearly every environment, including parts of our bodies like the gut, mouth, and skin.
Among the center's overarching goals are exploring the science behind these dynamic communities of bacteria, fungi, and other microscopic lifeforms, as well as the effects of microbiomes on human health and ecosystem function.
Examples of specific research directions the center's scientists will investigate include gaining a better understanding of how bacteria within microbiomes interact and assemble into communities, and how human microbiomes might be manipulated to improve health.
Joseph Mougous, professor of microbiology at the University of Washington School of Medicine, will direct the center. Mougous, who is also a Howard Hughes Medical Institute Investigator, has led extensive research for the past 15 years into how microbes interact and the sophisticated mechanisms they use to battle their microbial competitors. Mougous is also the holder of the Lynn M. and Michael D. Garvey Endowed Chair in Gastroenterology.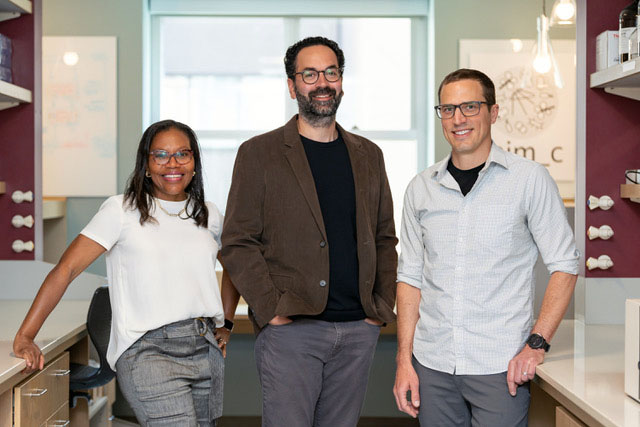 Mougous notes that interbacterial interactions affect humans in many ways, such as whether certain pathogens succeed in invading the gastrointestinal tract. Mougous has published findings about the bacterial battles that occur even amongst the beneficial microbes in our gut, where the outcome can ultimately also influence health.
"Our new center's aim is to catalyze research in the microbiome field by lowering the barrier to entry. At the center we hope to connect researchers to relevant resources in the area and to other researchers from different disciplines who are tackling analogous questions," said Mougous.
The center will bring together a multidisciplinary community of researchers, scientists, and experts from across UW Medicine, UW at large, and the region to study various aspects of microbial communities and their roles in health and disease.
The center will reside under the Division of Gastroenterology, in the Department of Medicine at the UW School of Medicine.
"Dr. Mougous, with his expertise in this area and experience forging interdisciplinary collaborations, is a perfect choice to guide this new center," said Dr. Rotonya Carr, division head of Gastroenterology at the UW School of Medicine.
The center will concentrate on:
Microbial communities: The center will support scientists conducting research to understand the composition, diversity, and function of microbial communities in the environment and in association with humans, such as those residing in the gut, mouth, or on our skin. This will include research into the interactions between microorganisms and their hosts as well as interactions among different microbial species themselves.
The center will partner with UW research cores to facilitate access to high-throughput DNA sequencing and germ-free mice, both of which are key tools used in microbiome studies. Additionally, the center will provide laboratory bench space for staging and conducting experiments.
Human health: One of the primary activities at the center will be investigating the role of the microbiome on distinct aspects of human health, such as inflammatory bowel disease, gastrointestinal malignancy, digestion, weight, metabolism, and immune function. As this center is available for all UW scientists, the center will also support investigators in a wide range of disciplines related to human health and disease.
"With all the talent here, there is tremendous potential for UW to become a nationally recognized hub for microbiome research. My hope is for this center to play a part in bringing this to fruition," said Mougous.
Joining Mougous to lead the center, Kyle Asfahl, managing director,will coordinate center resources, activities, and personnel. Asfahl is a seasoned microbiologist with over a decade of experience studying quorum sensing, a form of microbial signaling between cells.
The center was established through a generous donation by Lynn M. and Michael D. Garvey.